This page or section may need to be cleaned up due to improper organization of edits
This may include editing to correct spelling and grammar, and rewriting sections to ensure they are clear and concise.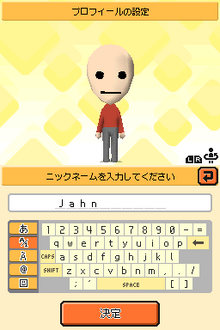 The Mii Maker (referred to as Mii Channel on the Wii) is a preinstalled application on the Wii, Wii U, and 3DS, plus a key feature of Tomodachi Collection and Tomodachi Life. This Mii Maker feature allows the ability for Miis to be created, and even added into the game. On both games, the Mii Maker can be accessed through the Town Hall.